OUT OF STOCK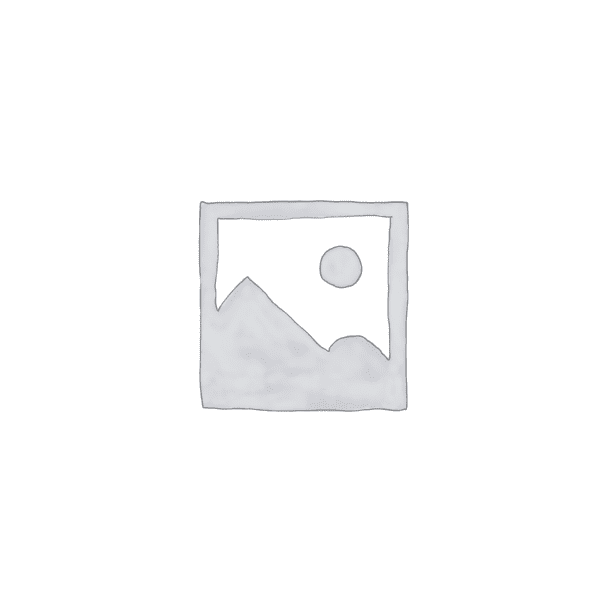 Truffle hamper featuring Savini Tartufi products
$200.00
Tuscan Truffle hamper. For thpose people that really enjoy life. Why not suprise a food loving person in your life.  Shiipping will be $19.80
The hamper contains :
1. Black Truffle salt  100 gm adds a new dimension to dishes. It is naturally dried sea salt from the Mediterranean, with finely ground truffle. Use as a finishing salt on grilled fish, poultry or other meats, or to enhance dressings, sauces, salads, pasta, vegetables, and egg dishes.
2.  WhiteTruffle Oil 100 ml Savini Tartufi is a family company working from Forcoli, a town between Florence and Pisa, in Tuscany, since 1921.The white Summer truffle has a very short season. They are gathered and infused into this Extra Virgin Olive Oil to capture their lively pungent flavour. This essence of white truffle will enhance mushrooms, risottos and and stuffings. Serve drizzled on meat dishes or in dressings. The flavour of truffle will enhance eggs and pasta dishes. 
3. Mustard Fruits with Truffle 90 gm  (tax) Mustard fruits are a specialty of Northern Italy. They are a sweet, hot tasting condiment that uses abundant seasonal fruit that go well with meats, pasta and cheeses. This version adds black truffle to the mix to up the ante on luxury. The sweet chunky fruit has an affinity with Truffle adding a new dimention to the mustardy fruits. Mustard has a spicy aftertaste that sneaks up to surprise.  these fruits would go well with creamy triple creams or even better with a meaty washed rind, the smellier the better. Cut some holes in the top of a Clarines (French washed rind in a round box), and push pieces of mustrad fruit into the top. Bake briefly. Drop a small amunt into a ravioli with some braised beef or duck or simply serve with sliced meats, roasted Pork Belly or even a cheesy risotto.
4. Figs in Truffle Honey Savini Tartufi  120 gm  ST 
collect local Acacia honey and infuse it with fresh truffle. Acacia honey is chosen for it's light amber colour and it's very liquid character. It is high in fructose. Fructose is a sugar component, and with high percentages of fructose the honey doesn't easily crystallize. Honey carries the flavour of truffle extremely well.  This truffle honey has a fig inside each jar. This Truffle honey is  an exciting ingredient that can be used for savoury and sweet cooking, or just straight from the jar. It's great drizzled over a mature hard cheese, like a pecorino or a goat cheddar or with Gorganzola Dolce or Piccante and the fig is an exciting addition that can be used whole on the side of a cheese or charcuterie plate or cut and used as an accompaniment for game, duck or pork. 
It can make an interesting addition drizzed over a nut based dessert (like a walnut tart or a  rustic style cake with apples or ricotta) or a cheese based dessert…such as a blue cheese and pear tart or an unsweetened goat curd tart with dates and nuts. Truffle honey also makes a great icecream flavour and goes well with chocolate. Cut the fig into pieces and use fro texture and flavour.
5. Truffled Balsamic Vinegar 100 ml Do you love a splash of balsamic on vine ripened tomatoes with fresh creamy cheeses? How about adding some of that lovely acidic bounce to Mushrooms cooked in butter? Imagine lamb roasted or grilled dressed with a fresh tasting balsamic.
Now imagine this balsamic with the earthy kick of truffle and you can start to understand the excuses you will go to to put this balsamic on everything you can.
The balsamic base for this Truffle Balsamic is made by one of our favourite producers over at Borgo del Balsamico in Reggio Amelia. Savini Tartufi have added a pungent truffle base to this light balsamic.
If you are game you could add some brown sugar to strawberries and a splash of this vinegar. It will pair well with white chocolate mousse or pannacotta
6.  Mushroom with black truffle sauce 90 gm is a mixture of ingredients and flavours that combine to make a ready to use sauce or salsa. Aromatic and darkly delicious the sauce contains  Black truffle, capers, olives,mushrooms, olive oil and anchovies. It can be used stirred through risotto or pasta, any dish or sauce with mushroom or as part of an antipasti plate. It works very well with Italian fresh cheeses such as mozzarella and baked ricotta.
Savini Tartufi are well known and respected truffle processors and producers in Italy. Their range of products ae produced in Tuscany, in a tiny village between Florence and Pisa. The products are sold all over the world and are considered to be of the highest quality . This sauce contains 5% truffle
 7. 
Tomatoes and Summer truffles pare perfectly well in this rich Bruschetta Salsa
 Fresh crushed tomatoes are cooked lightly with herbs and olive oil beore the addition of delicate summer truffle. 
Here are some ideas for how to use Truffled Tomato Bruschetta
Add to Cannelini ( or other beans ) as a salad or side dish
Serve with Steak or other meats. It makes a lovely Salsa
Add to panfried Prawns , Squid or Chicken with a spash of cream before serving
Great with pasta
As a dipping sauce for polenta chips
With toasted garlic sourdough
As a side for baked eggs or frittatas
on a pizza base with Blue Cheese or Mushrooms
Add a couple of tablepoons of your favourite vinegar stir well and serve as a salsa for BBQed Meats or Vegetables with a salad.
8.  Dwarf Truffled Peaches 180 gm   Dwarf peaches have a unique texture and taste. These are miniature peaches that have been pickled and then preserved in black truffle oil with shaved black truffle. They are a great antipasti item and are fantastic with charcuterie and cheese.
This hamper is presented in a Lario Food and Wine Hamper Box and will cost $19.80 for shipping and packaging added at checkout. for multiple hampers please contact us.
Out of stock