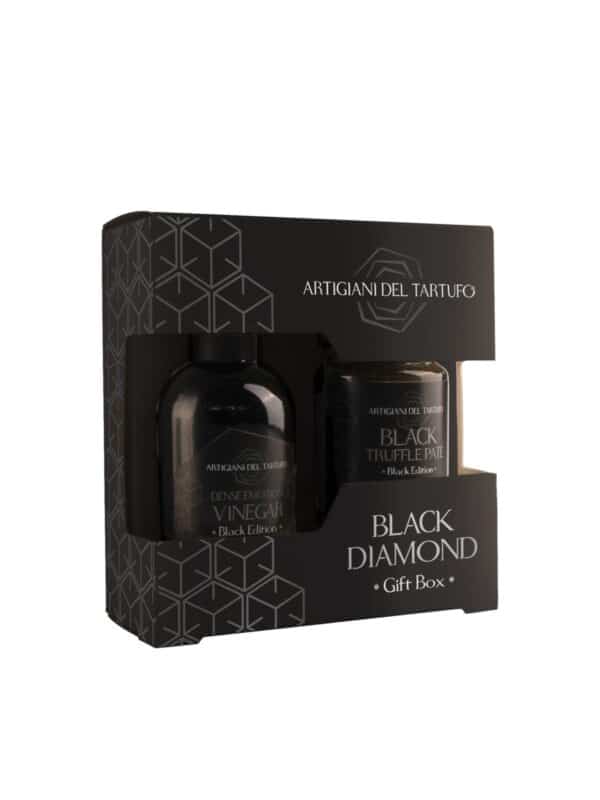 Artigiani del Tartufo Black Diamond gift box
$55.00
A group of truffle hunters from Umbria got together and created Artigiani del Tartufo. Using first choice truffles, their products are of a great quality and value.
The perfect gift box for the truffle lover! One truffle balsamic vinegar and one black truffle paste presented in a beautiful box
This is a rich and dense balsamic vinegar of Modena infused with black truffle. Try it on a glazed duck breast or some perfectly ripe goat cheese.
The black truffles are blended with mushrooms, extra virgin olive oil, olives and sunflower oil. The paste has a delicious earthy flavour and a delicate saltiness. Add a few tablespoons to your pasta or risotto and your meal is ready in minutes.
Brand
Artigiani del Tartufo