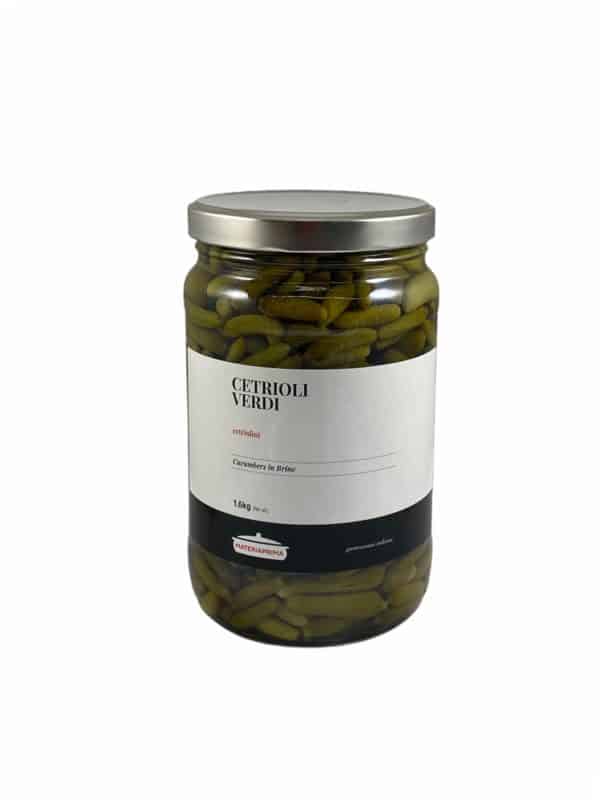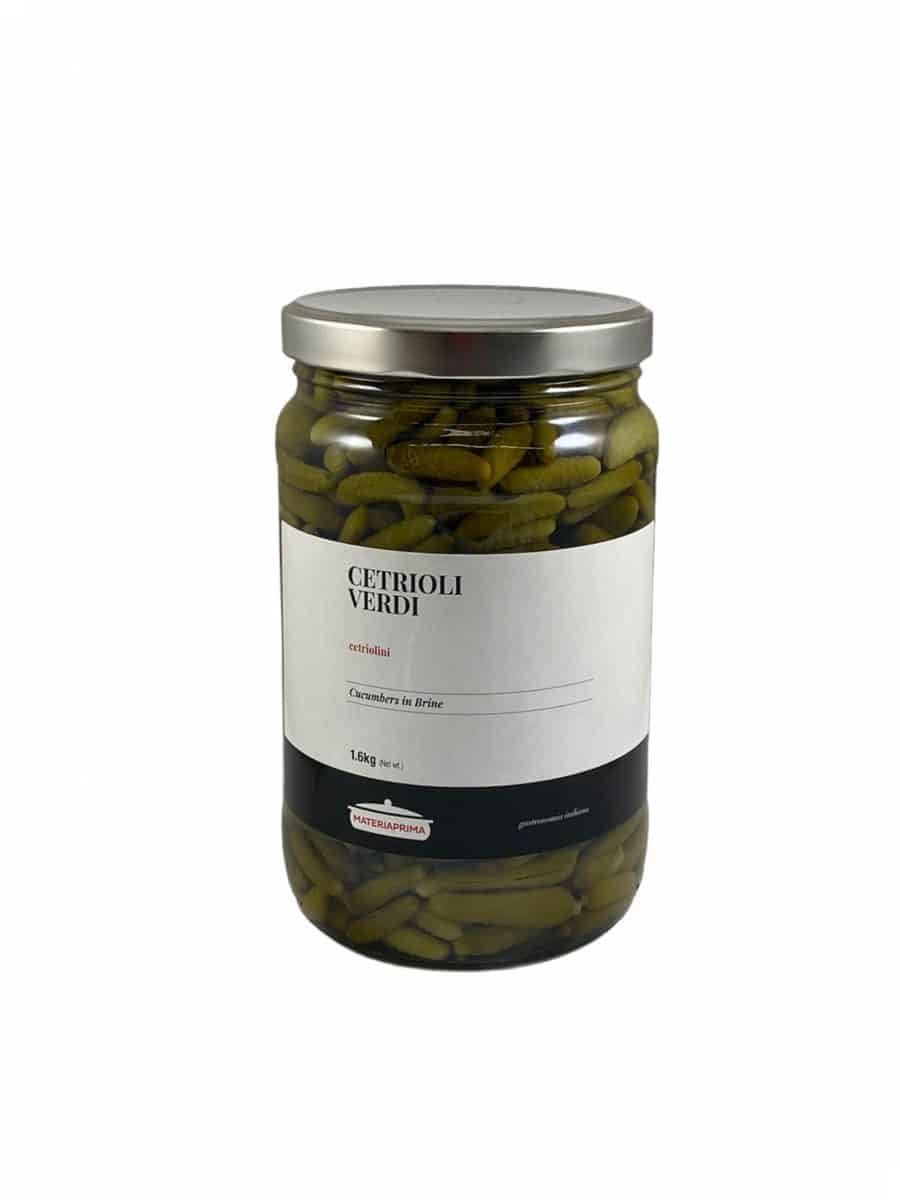 Materiaprima Cornichons Cetriolini Verde 1.7kg
$30.00
Gherkins, Cornichons or Cetriolini Verde are small pickled cucumbers. They are picked young, salted and brined usually in a vinegar salt solution and left to ferment.  
These baby Cetriolini Verde are very crunchy, fruity with a nice acidic balance. They are delicious with Salume and pates and as accompaniment to Raclette. Try them chopped in a Remoulade sauce or salads. 
The Materiaprima Cetriolini Verde are specially preserved for Lario in Northern Italy.

Serving Suggestion:
* Egg Salad with Cetriolini Verde
6 hardboiled eggs peeled and cut in half, whites and yolks separated
2 Tablespoons of Dijon mustard
5 Tablespoons (approx 60 ml) Olive Oil
1 Tablespoon of our Soprafino red or white wine vinega
1/2 cup finely diced Cetriolini verde
1 Tablespoon chopped capers (washed if packed in salt)
1 Tablespoon of each chopped parsley and tarragon
1 teaspoon finely diced chives ( opt)
Pepper to taste
Put the yolks into a bowl with the dijon mustard and mash with a fork. Gradually add the oil in a stream while mixing well with your fork to form a smooth paste. Add the vinegar and season with a little pepper. 
Chop the whites and add them to the dressing bowl along with the herbs, Cetriolini Verde and capers. Mix to incorporate