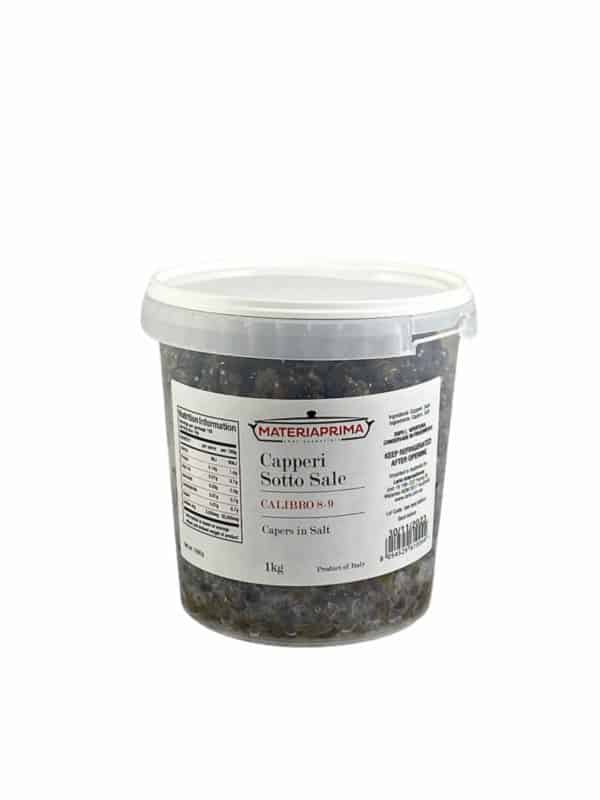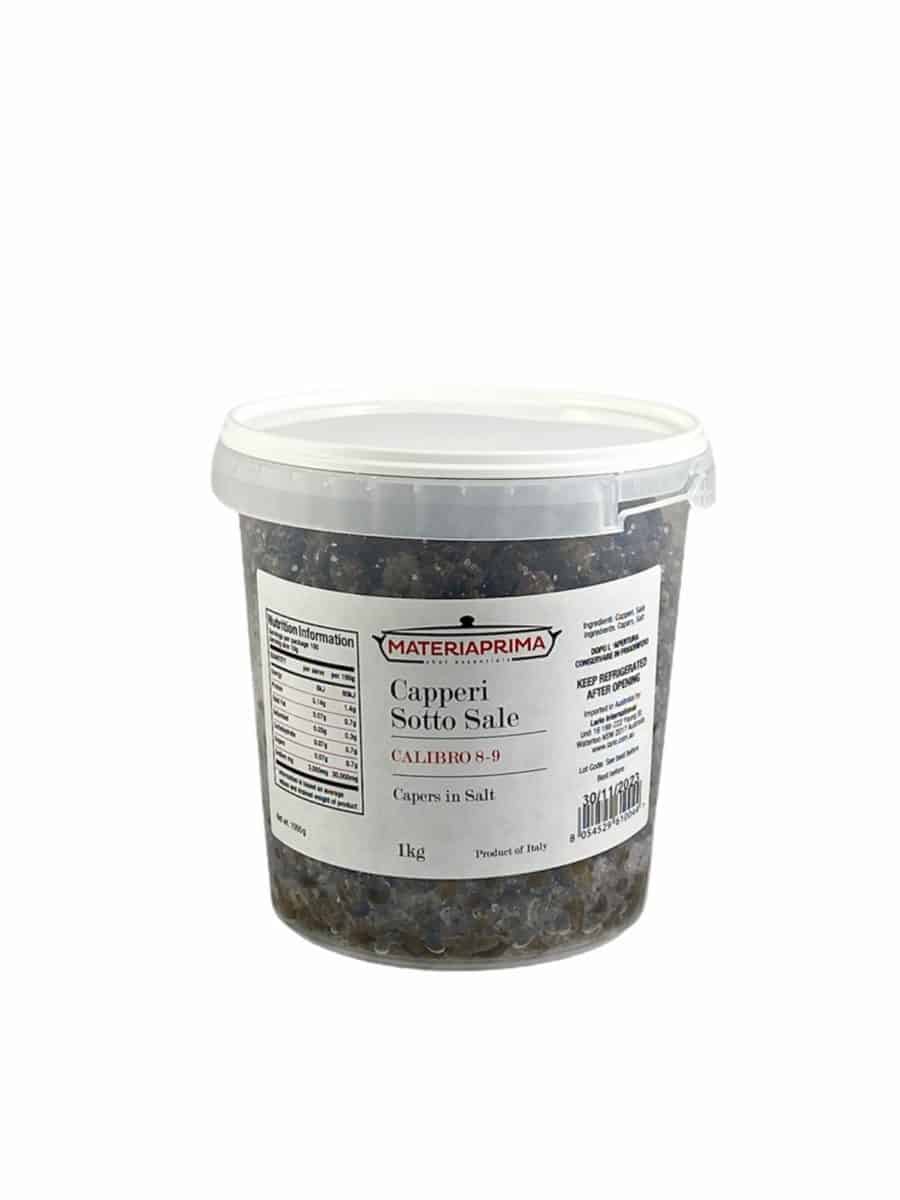 Materiaprima Capers in Salt 1kg
$40.00
Materiaprima Capers in Salt 1kg, made especially for Lario
These Sicilian Salted Capers are large 8-9 calibre and deliciously pungent. The little buds are beautifully crunchy and cured in salt. Just rinse and use.
Sicilian capers are less peppery and have a far fruitier and flowery taste than capers from other parts of the Mediterranean.
The remaining salt can also be re-used in your kitchen to cure fish or meats infusing them with the wonderful fruity flavour of our Sicilian Capers.
The capers come in a 1 kg re-sealable bucket
Simplest Pasta with Tomato and Capers (6)
500g dried linguine
olive oil
550g Lario organic tomato sauce
6 tablespoons capers
1 lemon
Parmesan cheese
Cook the pasta to your liking, according to the packet instructions.
Meanwhile, drizzle 2-3 Tablespoons oil into a medium saucepan over a medium heat, add the tomato passata and capers (rinsed), then finely grate in half the lemon's zest. Simmer for 5 to 7 minutes, then check the seasoning
Toss the pasta in the sauce and coat then grate over extra lemon zest, parmesan and some chopped parsley or basil.
195 in stock