OUT OF STOCK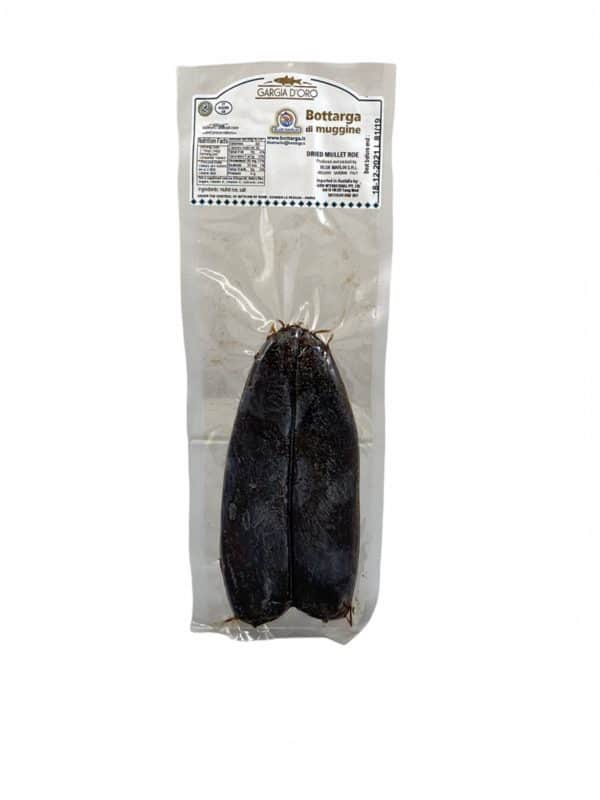 Bottarga Mullet Roe, 120-140g
$65.00
Bottarga, "poor man's caviar" is the roe of Tuna or Grey Mullet, briefly cured in sea salt then dried (sun or air-dried). The result is a hard wedge, used thinly sliced or grated. It is very popular in Mediterranean cuisines.
Our Bottarga is from thin-lipped Grey mullet fished in the lake Cabras, off the western coast of Sardinia. This area is famous for its Bottarga production, most of it being sold in the region or within Italy itself.
The mouthfeel is slightly waxy then melts into a delicate fishy, briny, warm and spicy creaminess. Umami at its best
Serving suggestions:
* Sliced and served on bruschetta with lemon, garlic and olive oil; shaved over warm cannellini beans, green salad, Buffalo Mozzarella or scrambled egg; infused into butter to add to any dish.
* Heat olive oil, lemon zest, garlic and chopped parsley. Add warm pasta and shavings of Bottarga before tossing with a little lemon juice. Simple and delicious!
Out of stock