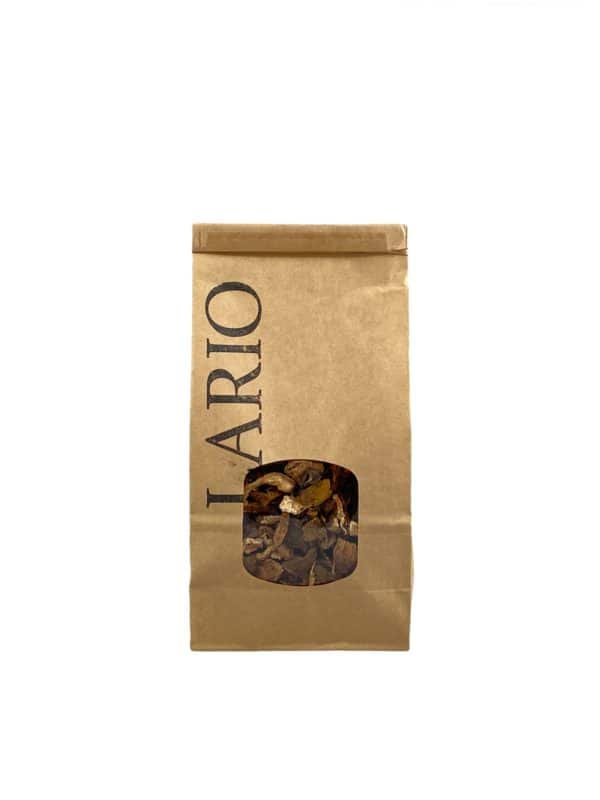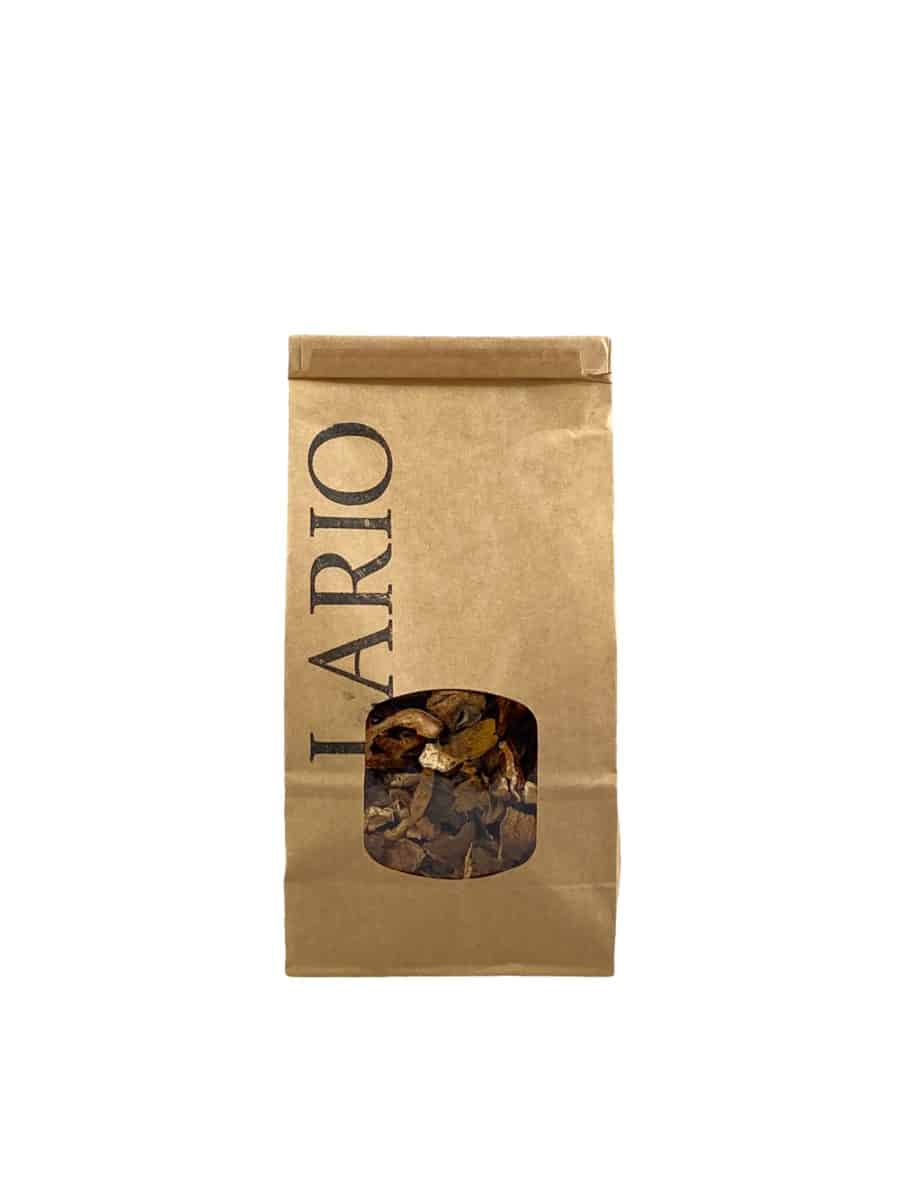 Lario Porcini Mushrooms 100g
$20.00
Porcini mushrooms can be found in most parts of Europe but they are particularly loved in Italian Cuisine.
Fresh porcini mushrooms are in season in summer and autumn and it's a special & prized moment for people to go mushroom hunting. They grow wild in the soil around trees, particular beech, birch, pine, chestnut, hemlock, and spruce trees. Their intense nutty earthy flavour can be used in soups, pastas, sauces, stuffings and ragus. They can be substituted for almost any mushroom in a recipe but they have quite a distinctive taste.
Our dried porcini are whole mushroom pieces, not crumbed and have a lovely strong smell of woodlands that can often come through the packaging; they add an unmistakable earthy, meaty flavour to your dishes.
Dried porcini mushrooms should be soaked in water for about 30 minutes to bring back their moisture. And you can use the soaking liquid to your risotto for extra flavour.