OUT OF STOCK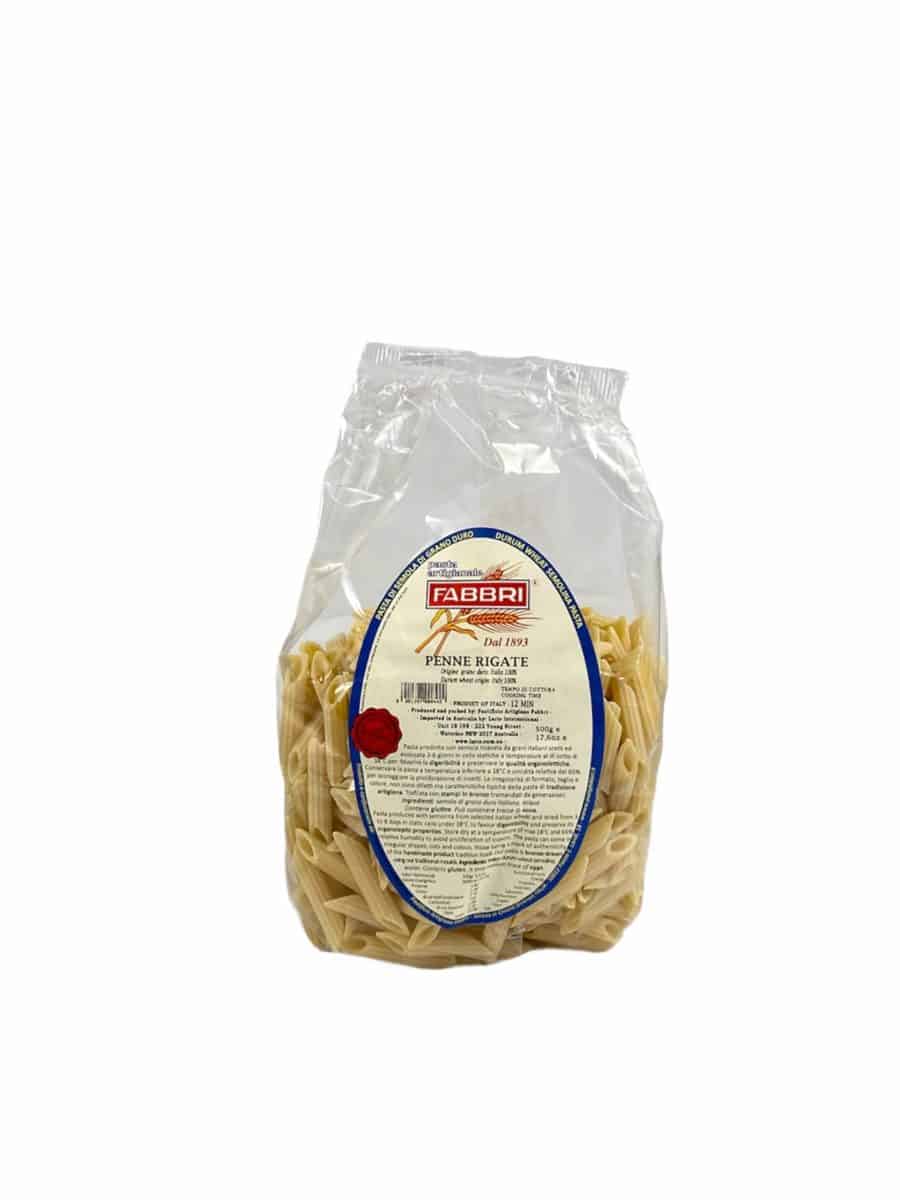 Fabbri Penne Rigate 500g
$14.00
The Fabbri family has started making pasta over 100 years ago in their small factory in Tuscany, South of Florence. Today they still use 
traditional methods but with today's technology. The wheat is selected by the "Agricultural Consortium of Siena", ensuring a constant standard is maintained for each batch. The grains are perfectly ripe and rich in gluten.
The semolina dough is processed on a press constructed in Pistoia in the 1960's. The process is done at low temperature and the pasta is dried 3-6 days. This is a contributing factor to the flavour and texture of the pasta. Bronze extrusion die stamps shape the pasta and produce a rough surface that will allow the sauce to adhere to the pasta. Quality and attention to detail shine in all the Fabbri pasta with a taste and texture that are unique. A real treat!
Penne Rigate are slender tubular pasta with ends cut on a diagonal that acts like tiny scoops for the sauce. Penne Rigate are wonderfully versatile for their ability to absorb and retain the sauce on its surface rough exterior surface.
Out of stock